Build Efficiently, while you Design Visually
Built your site in a live environment
See the changes happen live
Overlay settings are all neatly built into the WordPress Customizer with explanations and help links so you can easily customizer your website and see the changes happen as you edit each setting.
Works Perfectly on any device
Overlay is fully responsive, meaning it is built to look good on any screen size and/or device your users are viewing your website on. Users can choose at what breakpoints / pixel width the mobile navigation will kick in and also choose the mobile layouts from Slide in right, slide in left or the normal dropdown mobile navigation, plus further customization settings for mobile.
Elevate eCommerce with Overlay
Flawless WooCommerce Integration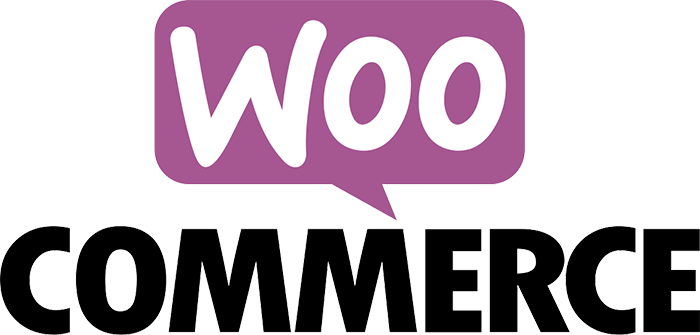 While other themes may rely on adding more plugins, our deep WooCommerce integration makes customising and personalising your shop, category and product pages easier than ever. Additional features allow you to edit cart, checkout and user account pages too.
Reliable. Trust Worthy. Confidence.
Speed, Usability, Performance & Support are our main focuses… You need a feature added, or help configuring settings in the Overlay theme? Get in contact and we'll help as best we can. 
Highly customizable theme. As others have said, almost deceptively simple but has a lot of functionality. A lot of work went into creating this theme.
Annews
WordPress.org
Its Amazing. Does Everything. Even has Elementor & Woocommerce support. Will save a lot of time.
Spennyforhire
WordPress.org
This is a great theme! Highly configurable with lots of point-and-click options available. Clean and simple visual style. Fantastic.
Shanezilla
WordPress.org
New to website building and have tested a lot of themes to find the right on for my needs. Overlay theme meets these needs. Simple to use interface with good options for design (even better with the Pro version). Thank you for the Overlay Theme
Tecs5197
WordPress.org
Clean, simple and straightforward to configure.
Mandynepeta
WordPress.org
Very Customizable and easy to work with. For someone with no experience this has been great.
Daoinform
WordPress.org
Terrific theme with all the features and functionality you need!
Allan Curtis
WordPress.org
Design & Code Integration
With Top WordPress Plugins
Speed, Usability, Performance & Support are our main focuses… You need a feature added, or help configuring settings in the Overlay theme? Get in contact and we'll help as best we can. 
Security, performance, and site management tools.
The top rated WordPress Page Builder makes design easy.
Add Breadcrumbs to your pages for easy user navigation.
Improve your website page ranking with Yoast SEO.
Get All the Extra Features
Overlay Pro comes with a bunch of must have extra features, all for a small fee of only $25.
We have a growing directory of Page Layouts for you to easily import from within the WP Dashboard and use as a starting point when building your site.
Overlay Premium comes with extra WooCommerce settings to adjust layout and settings to further customize your online store as you want it!
Premium also comes with extra  layout settings for the Overlay theme, to further customize your header, footer,  pages and more… to be exactly as you want.
Add a site loader to your website to display while your website loads, then dafe to the site content. Included with this is extra designs and settings to customize to fit your website.
Add better pagination for your users to easily scroll through your blog pages. Along with extra customizations settings you'll set up a beautiful looking pagination quickly.
Overlay Premium includes a slider that you can use in the Header Featured area on your pages, or you can use it anywhere as a shortcode. Each Slider is also customizable.
Sticky Header / Navigation
Want your header to stay at the top when scrolling down? Overlay Premium lets you choose between a full sticky header, sticky navigation or a sticky top bar.
Fully customize the mobile menu from layout (top / left or right layout) to editing all colors for all mobile menu elements. Make it look exactly as you want on tablet & mobile!
Menu Cart & Drop Down Basket
Add the WooCommerce cart to your navigation with one click, and choose the look. You can also select to display a full drop down basket showing the products in the cart.
Sticky Widget Area / Sidebar
Stick the Widget area or Sidebar to the page as the user scrolls down, making it always visible and clickable for the user. Only available in the Overlay Premium theme.
Social Icons - Brand Colors
Add your Social Icons to your website and further customize the design and look of them. Even change then to display as the brand color in the header, footer and/or side areas.
Blog List Excerpt Control
We give you an extra Excerpt / Shortened blog content control option. Set the number of words shown, and customize your own 'Read More' text or add a button link to the post.
Enable the Back to Top button so your users can easily scroll the website back up with the click of one neat little button that appears when the user scrolls on the site.
This is for the user building websites for clients and who want to add a "Site Built By" link. With 2 different design you will love this feature to link back to your website for credit.
Overlay Premium lets you further customizer your Error 404 page, easily customize the page layouts and upload your own Error image to let your users know if they're lost.
Overlay Premium lets you customize the site copyright / attribution text at the bottom of the footer to add your own copyright text. Easily change it to whatever you need to display.
Overlay Pro gives you extra control over certain elements, letting you change the HTML tag, as a way of letting you have more control over your Search Engine Optimization (SEO).
Simple Pricing That Suits You
Join All the Happy Clients using Overlay
We've had requests for different pricing structures for developers or multi-site users for Overlay.
So, as asked, here are the different pricing options for the Overlay theme.
Select from:
Once off Payment, Set up a Recurring Payment, or an Unlimited Lifetime Payment option.
Single Site License
Support & Updates for 1 year
5 Site License
Support & Updates for 1 year
Unlimited Site License
Support & Updates for 1 year
Single Site License
Ongoing Support & Updates
$
21
Annual Recurring Payment
5 Site License
Ongoing Support & Updates
$
35
Annual Recurring Payment
Unlimited Site License
Ongoing Support & Updates
Unlimited Lifetime Deal
Lifetime Ongoing Updates
$
159
Once Off Lifetime Payment
Lifetime Updates on All Domains
We're here to help… Get in contact for anything you need help with when building your site with Overlay